The education system in Uganda has seen significant growth in recent years. The government has made efforts to increase access to education, particularly for girls and children in rural areas. Additionally, enrolment in primary and secondary education has increased significantly. However, the quality of education remains a challenge, with issues such as teacher shortages and inadequate funding. There have also been efforts to improve the vocational and technical education system to better align it with the needs of the workforce. Overall, while there has been progress, there is still work to be done to ensure that all Ugandans have access to a high-quality education.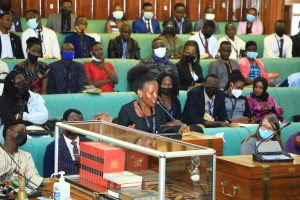 Civil society organizations (CSOs) have played an important role in improving the education system in Uganda. CSOs have been involved in various initiatives to increase access to education, improve the quality of education, and promote equity and inclusion. Some examples of the roles that CSOs have played in the education sector in Uganda include:
Advocating for policies and practices that support access to education for all, particularly for marginalized groups such as girls and children from rural areas.
Providing additional support to schools and communities, such as through teacher training, school improvement programs, and provision of educational materials.
Monitoring and evaluating the effectiveness of government policies and programs related to education.
Empowering communities to take an active role in the education of their children, by involving parents and other community members in decision-making and planning processes.
Providing alternative forms of education, such as non-formal education or vocational training, to reach out-of-school children or those who are not able to access formal education.
Overall, CSOs have played a vital role in complementing the government efforts to improve the education system in Uganda and have made significant contributions towards increasing access to education and the quality of education.