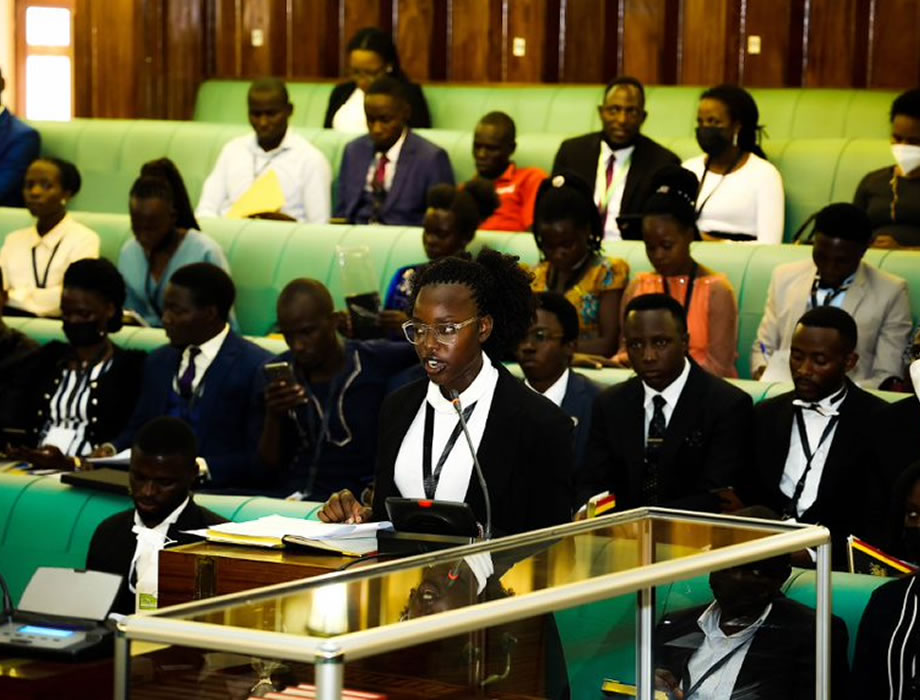 Africa is home to the world's youngest and fastest-growing talented but untapped potential population. Although the continent continues to be portrayed as a dark continent filled with unemployment, cultural erosion, political instability, conflict, corruption, natural & man-made disaster, disease outbreaks, gender inequality and much more, at Faraja Africa Foundation, we believe that Africa needs to be nurtured and have its young people rise like a phoenix to bring lasting change.
We are a role model organisation creating social change through our self-financed model. This is possible through the organisation's enterprise to generate a surplus fund. Hence, we carry out our activities without depending on donor funding, which has proved sustainable. 
We are a role model organisation creating social change through our self-financed model. This is possible through the organisation's enterprise to generate a surplus fund. Hence, we carry out our activities without depending on donor funding, which has proved sustainable. 
We have championed the Uganda, Burundi, Tanzania and Kenya National Youth Parliaments and the East African Youth Parliament in partnership with the East African Legislative Assembly alongside the respective member states' National Parliaments. They are bringing the voices of over 2000 youth to key decision-making platforms. Over 24 bills were tabled as a result, with 13 successfully passed. These platforms have amplified youth voices, given them exposure and increased their access to information. As a result, at least 48% of the young people in the parliaments have been inspired to run for elective positions, with a significant number of them winning, making the space a ground for mentorship.
We have trained over 247 young people in entrepreneurship, 23 of whom have started successful businesses. We have also built the capacity of 10 Members of Parliament in leadership, communication, community organising and financial management. As a result, seven districts formed community organisations which have helped in creating a conducive environment for community development initiatives.
The Foundation has also dedicated itself to achieving the mission and vision of an independent and self-sufficient Africa that has empowered and socially engaged citizens that conserve their environment, heritage, and cultures. We believe youth are the most important sources of untapped potential for wealth creation, influence governance processes, and sustainable development. Hence, we help facilitate the process of their empowerment, education, and engagement through increasing their access to information, financial opportunities, exposure to governance processes, and building in society 21st-century digital skills. We do this through our model & implement directly or through partnering & supporting various grass-root non-governmental organisations in respective societies of implantation.
OPERATIONAL MODEL
With the current focus on social entrepreneurship, leadership & civic engagement with the strong use of technology and digital tools, the Faraja Africa Foundation focuses on providing training to youth during the fellowship year, coupled with training and coaching for leaders in the field. This is done through:
Assessing the needs that youth-initiated projects have as they move toward sustainability.
Training youth in both civic engagement and entrepreneurship.
Promoting civic engagement among youth and empowering legislatures and Local Leaders with community organising skills support the development and work of local communities.
Organising and facilitating public engagement activities as we keep our primary focus on youth leaders, their development, and their needs across Africa.
Strategic Objective 1: To have functional platforms for young women and men 18-35 years engaging in key decision-making processes in democratic and governance processes at district, national and regional levels.
Strategic Objective 2: Economically empowered young women and men contributing to the development of their communities.
Strategic Objective 3: Increased promotion and conservation of World Heritage sites, environment, culture & combating climate change in Africa.
Strategic Objective 4: Be a leading convener and consortium on the African continent.
Core Values
Below are the values that describe the core ethics or principles that Faraja Africa Foundation will abide by no matter what. They are to inspire members' best efforts and constrain their actions. 
Equity and justice
As an organisation, we endeavor to realise our vision for everyone, irrespective of gender, sexual orientation, ethnicity, economic class, age, HIV status, disability, location, and religion. Therefore, we make it our mission to tailor our programs to accommodate every person without discrimination. 
Teamwork
Faraja prides itself in team-oriented processes that ensure that multiple perspectives contribute to achieving its goals. When unsure, we check with others as to what they meant. Everyone on our team has unique strengths, and we respect, appreciate, and embrace their talent, which we value and will use whenever possible.
Integrity
Honesty, transparency, and accountability are key components of Faraja. The organisation's effectiveness depends on optimum utilisation of resources and personal and collective accountability. 
Excellence
Faraja embodies excellence and quality in all their dealings. Quality will continually delight our beneficiaries while staying within budget limitations. When Faraja Africa foundation gives its word, we keep it unless agreed otherwise by all parties.
Professionalism
We shall always act with integrity, provide quality service through our different programs, and be reliable and responsible. We always try to present negative feedback from our partners and beneficiaries constructively. We take pride and ownership in all that we do and speak.