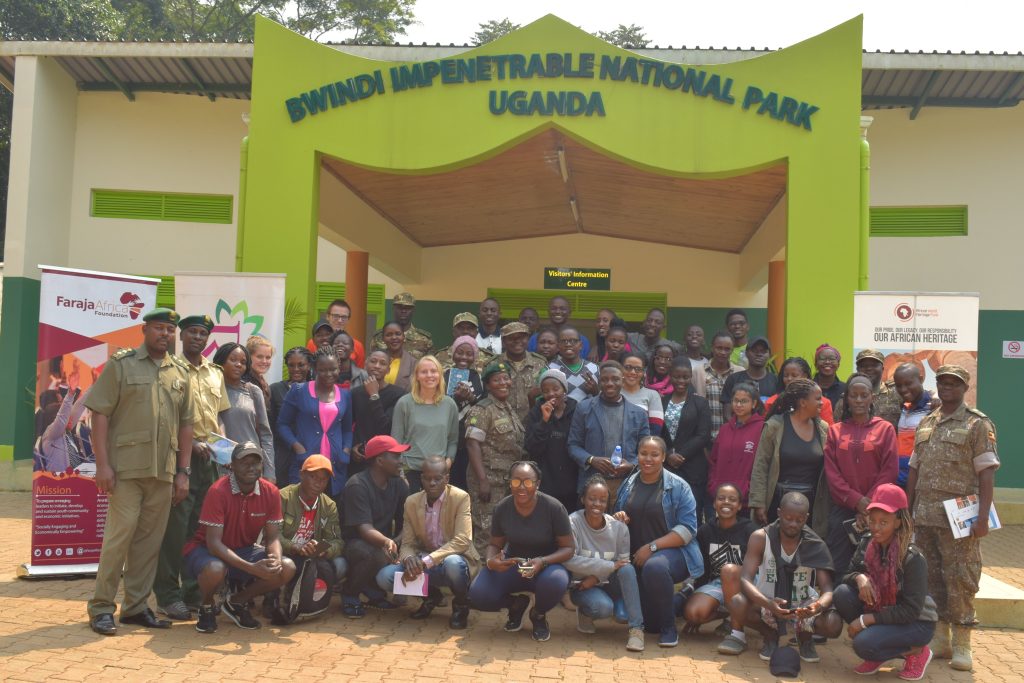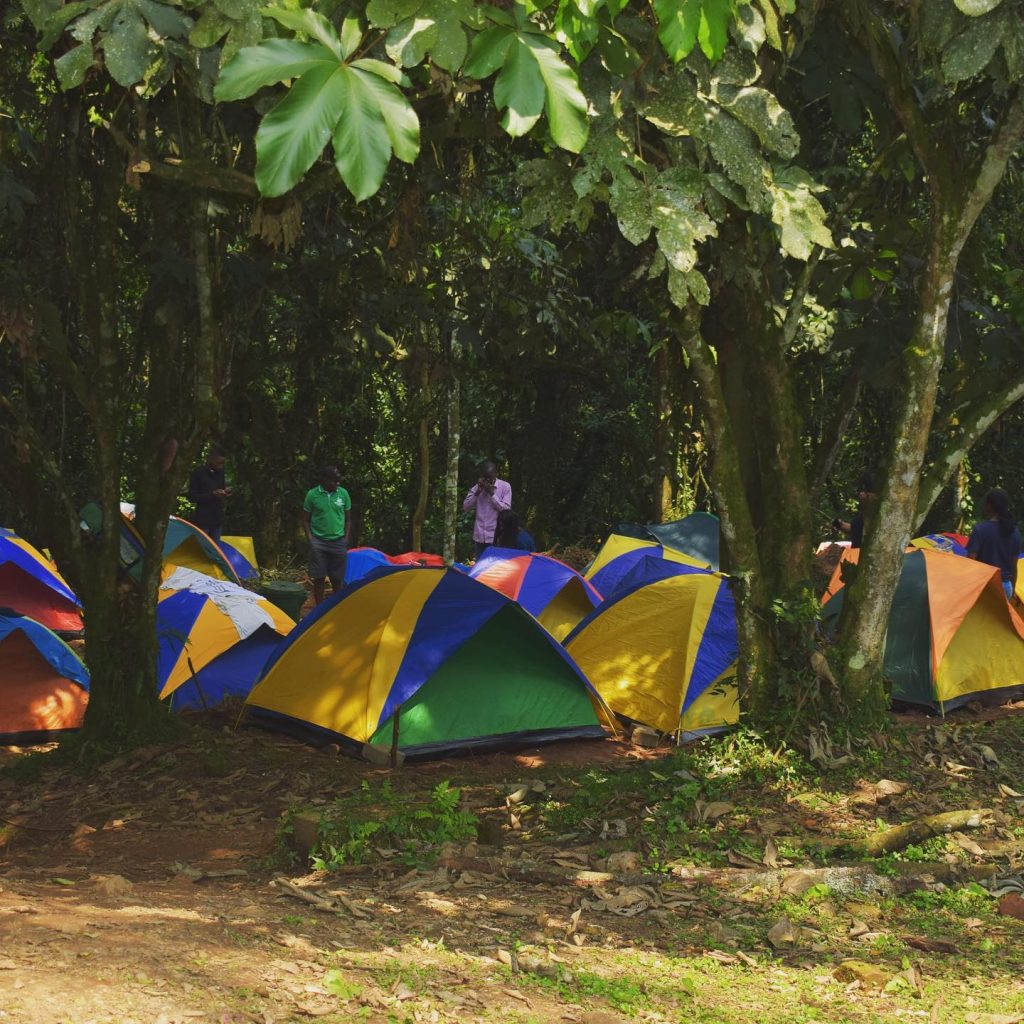 World Heritage Volunteers (WHV-IC) Obuwangwa Bwafe Munfuna Project (Our Heritage as a Source of Income Project) -Bwindi Impenetrable Forest National Park –2018
Project overall goal 
Economic empowerment of young people. 
Target groups 
600 young people 
Location 
Northern, Eastern, Western and Central Uganda 
Date of Implementation 
 2018
Project description 
FAF organised the World Heritage Youth Camp under the theme, "Obuwangwa Bwafe." (Our Heritage as a Source of Income) Giving a platform to young people from Northern, Eastern, Western and Central Uganda to engage in creating green economy businesses that are sustainable to our environment and natural heritage. The project aimed to initiate community actions that preserve natural heritage with a focus on animal protection and afforestation, as well as to raise awareness of the indigenous Batwa community in the Kasese district and create synergies between Batwa's culture and other communities in Uganda. The Park covers nearly 100,000 ha in western Uganda, which includes Africa's third highest peak (Mount Margherita: 5,109 m). The region's glaciers, waterfalls and lakes make it one of Africa's most beautiful alpine areas. Volunteers learnt more about the site and its development through guided tours and interaction with local communities who shared insights and social entrepreneurship experiences. Volunteers participated in training that focused on various themes, such as social entrepreneurship and communication skills, majorly on social media. Volunteers were involved in other hands-on activities on the site's conservation, including tree planting, rehabilitating injured animals, cleaning up, reconstructing and documenting gorillas
The camp was organised under the UNESCO framework and in partnership with the Coordinating Committee for International Voluntary Service Paris, France, Uganda World Life Authority and the National Commission for UNESCO. The camp aligns with FAFs strategic objective of economic empowerment of young people. As we speak, from the previous camps, 20% of young people who attended have started businesses that contribute to protecting and promoting the environment, such as the green economy.    
Partners:   Uganda National Commission for UNESCO, Century Entrepreneurship Development Agency, Uganda Wild Life Authority, Ministry of Tourist Wildlife and Antiquities